Custom Countertops
Custom Countertops for Every Room
Countertops are an essential part to every kitchen.  At Custom Cabinetry & Countertops by Granite World, we offer a multitude of colors and styles to match any space. We provide the knowledge on every countertop because not only should your custom countertops be beautiful, but they should also be functional. Our talented fabricators treat each project as their own and create designs that reflect the natural beauty of the stone. Our installers are efficient as well as personable!  We are a one-stop-shop for all things countertops.
What to expect
The Countertop Installation Process
We are here for you from start to finish throughout the countertop installation process.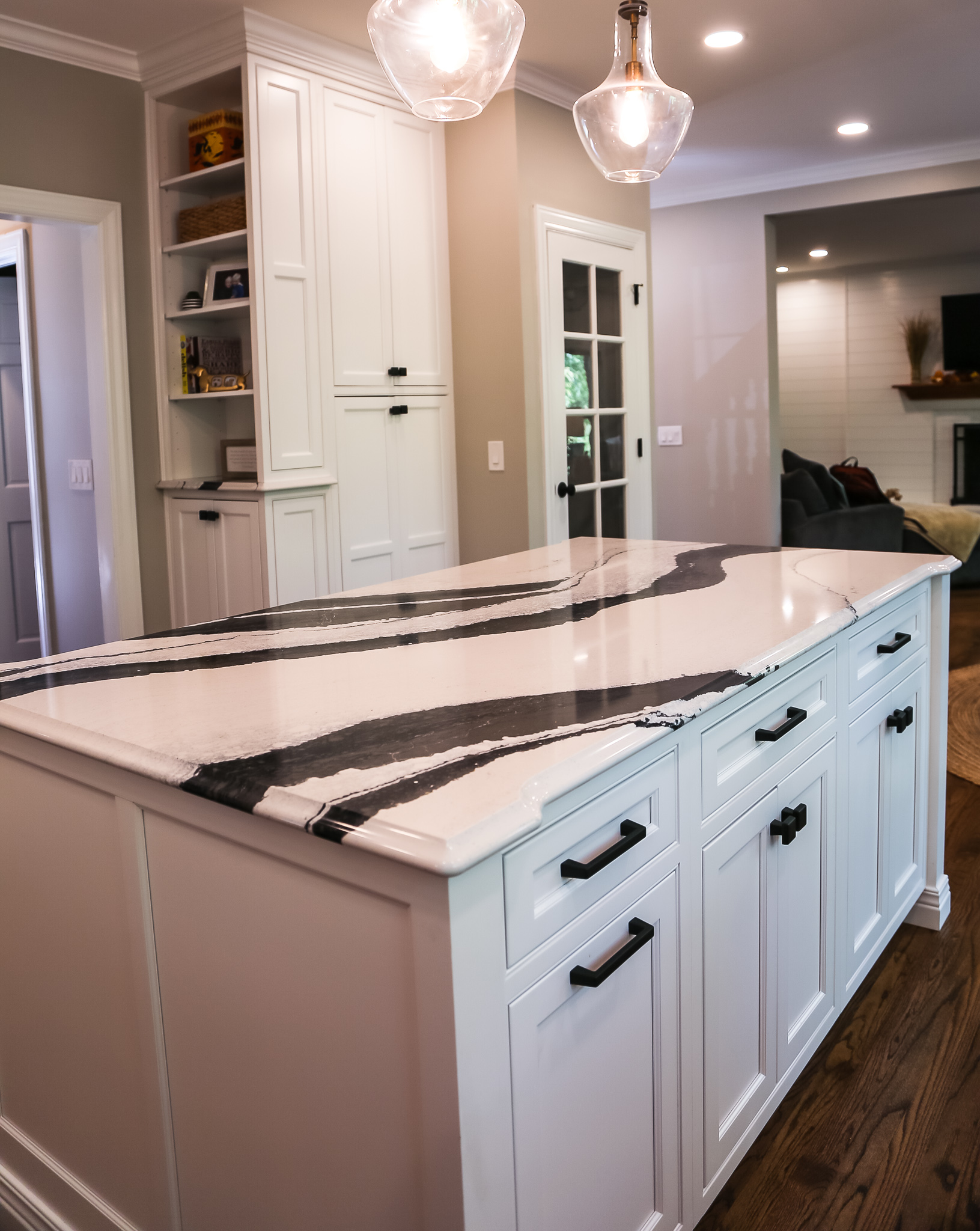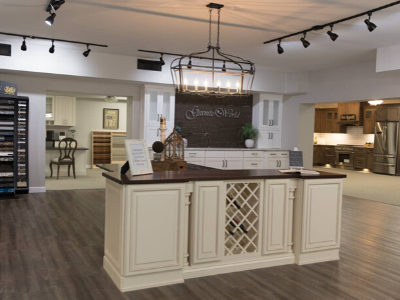 1. Visit Showroom
First, come in and visit our showroom! You can see first hand our work. We ask you measure your countertops before you come in so we know how many square feet of countertop you will need. If you feel more comfortable with us measuring it ourselves, as a courtesy, we will come to your home!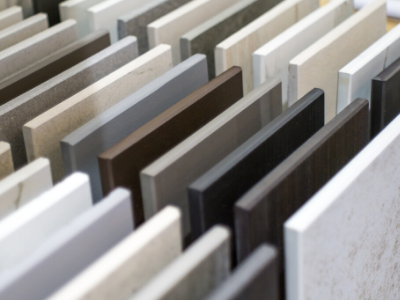 2. Make Selections & Payment
The reason we like for you to come into our showroom is so that you can see full-sized slabs of countertop to choose from!  This way you can see all of the colors and textures unlike a little sample.  After deciding on a slab,  you will make payment in full.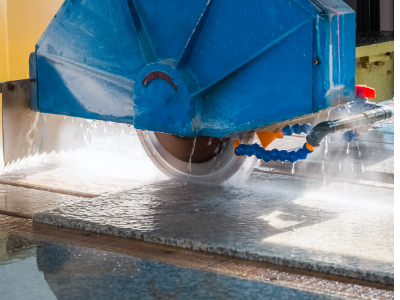 3. Laser Template
We will then custom cut your countertops to fit the exact measurements of you space.  If there are any changes after template payment in full will be made at this time.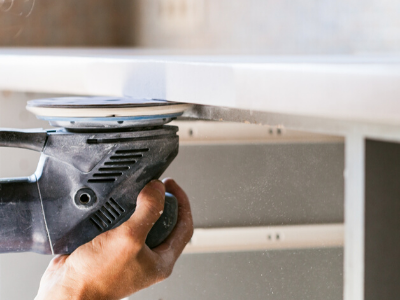 4. Countertops Installed
We will schedule a time that works for you to come and install your coutnertops! We make sure we seal and caulk all of our countertops to protect your space.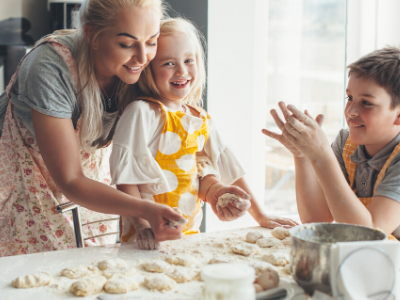 5. Enjoy!
We create custom designs for our customers to be able to enjoy the style and functionality of our work. Now enjoy!
PROS AND CONS 
What Countertops Are Right For Me?
Everyone's lives are different, which mean we want to find the the countertop that makes the most sense for your personal daily life. All countertops differ in durability, care, looks and budget. Here are some pros and cons of granite, quartz and quartzite:
1. Granite Countertops – Granite is a natural surface so every slab does not look the same. This is why we like for you to come to our showroom and pick out exactly which slab you want!
PROS:
Adds value to your home
Can last a lifetime if properly taken care of 
Heat resistant: you can set hot pots and pans directly on granite
Easy to clean
Durable surface
Stain and scratch resistant
CONS:
Must be sealed
Color options: since granite is natural, we are limited to the patterns and colors that mother nature provides
Can be porous
Risk of chipping: although granite is very durable, if a heavy object is dropped on the edge of your granite, it could chip
2. Quartz Countertops – Quartz itself is a natural mineral, but quartz countertops are engineered by man. Quartz countertops are combined with natural quartz and other natural materials as well as synthetic materials.
PROS:
Variety; since quartz is engineered by man, there is a wider variety to choose from than natural stones
It looks very similar to granite
Low maintenance; not need to seal

Durable: won't scratch, crack or chip
CONS:
Not heat resistant: you cannot set hot pots and pans directly on countertop
Cannot use as outdoor countertop
3. Quartzite Countertops – Quartzite is a completely natural type of rock. It has natural veining patterns and blotches of gray and white, which makes is a highly sought out countertop.
PROS:
More resistant to scratches than quartz
Appearance looks like marble but without the expensive price tag
Durable surface
Low Maintenance
Highly resistant to UV rays
CONS:
Not heat resistant: you cannot set hot pots and pans directly on surface
Can be damaged by sharp objects such as knives used directly on surface
Needs sealing
Color options; since granite is natural, we are limited to the patterns and colors that mother nature provides
Custom Countertops
Countertop Color Options
We offer a wide variety of countertop colors, textures and designs so that you can chose exactly what countertops you want. We carry granite, quartz and quartzite to fit the needs of specific your space. At our showroom, we have full granite slabs and many quartz samples for you to choose from so that you can see and visualize exactly how your countertop will look.